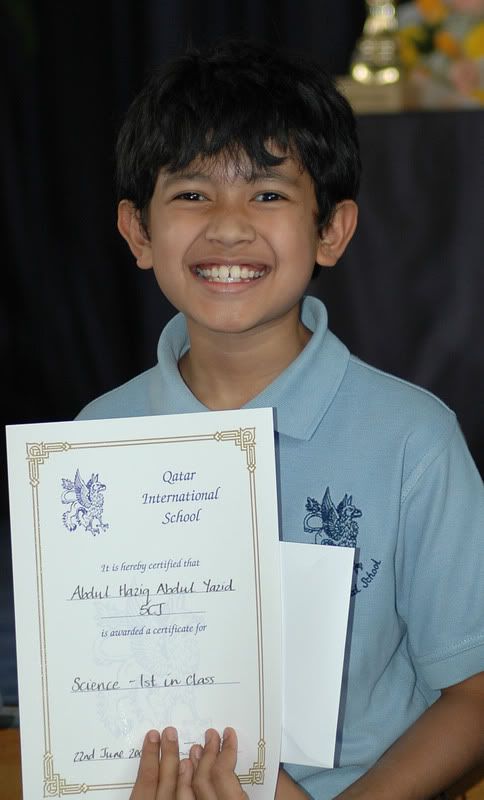 Haziq's school rewards those who tops the core subjects with a certificate and a 50Riyal book store voucher. The core subjects are English, Maths, Science, Arabic, Islamic Knowledge (they call it Quran)) and French.
Haziq got a 100 Riyal voucher yesterday.
It was Maths and science.
Ruffles Haziq's hair. Well done Haziq!
Alhamdullilah.