Because lover refused to indulge me into a macro lens, I had to seduce him in getting me another toy. Way way way cheaper. And because it is five times cheaper than the said lens, plus the benefit of CHILDREN's education, he agreed.
So we got ourselves (notice I used the pronoun we. I am that generous) a pen set for the computer of sort. A Bamb00 from Wac0m. What is it for? It's for drawing. Drawing? Why can't you draw on a paper like everyone else? Because I can't draw. Using mouse on paint is still good right? Yeah, but I can't draw. And you can draw on this? I sure do. And why would you be using it for then? Why..to draw of course. And more other uses that they claim I can do but I don't know how to do it yet. You know lots and lots of things.
I have mastered it enough to allow the kids use it. And here is Sya drawing spider web in front of a cave for our last session on Jabal Thawr.
I told you it's for the children's education.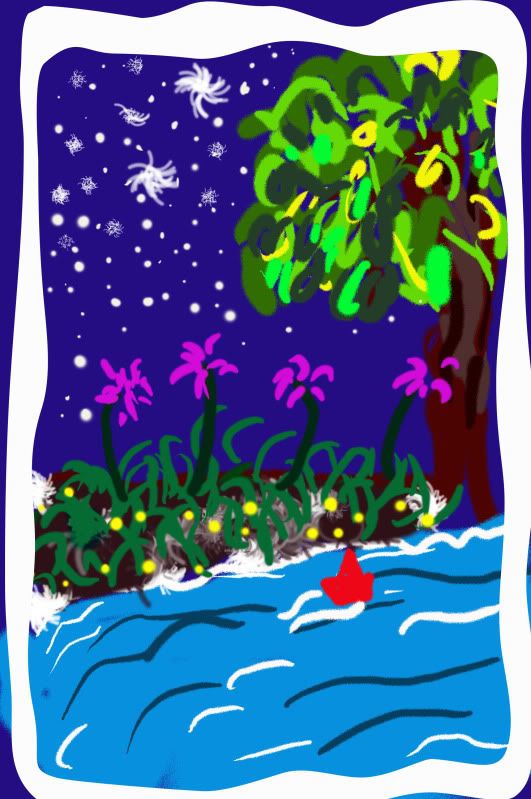 And here is my attempt for our Quran worksheet front cover.
I made enough drawing such that lover is convinced that his investment has yield its return.
Return? I am not even getting anything out if this.
Neither does he actually.
But he got luuurrrvvveeee. Yielding return jugak tu kan?