in arabic that is.
err elisa dengan neeza and those working in the middle east takleh teka. tak aci. :p


Sapa teka first yang paling tepat dapat hadiah. :D
---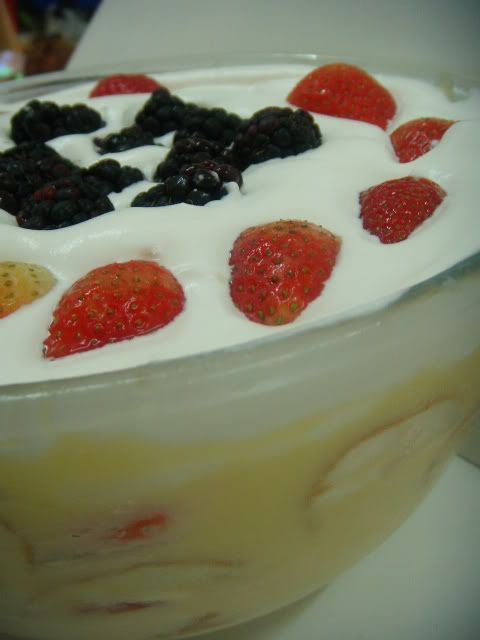 Exam akhir tahun sudah selesai. That includes Haziq and ME.
Dengan itu saya nak buat pemberitahuan yang saya tlah lulus dengan cemerlangnya dalam peperiksaan bahasa arab hari itu. Markah penuh telah saya sambar. Alhamdullilah. Campur-campur markah lama untuk final marks dapat 99 and a quarter dan seterusnya telah berjaya menggondol tempat pertama dalam kelas.
Nah saya saji sikit trifle.
So class habis for now sehinggalah lepas raya tahun depan. Tahun depan Insya Allah, naik satu takuk atas. Dah tak ada relax-relax macam tahun ni. Nampak serious aje pelajar-pelajar dalam kelas tersebut. Gulp.
Next year Jack will go to school fully, which means I can go to more classes. Fuyo! and perhaps take up something else too.
But for now I want to share with you this phrase.
Ana Rabbatul Manzil (أنا ربّت المنزل)
I am a domestic Goddess.
he he
eh teka tau gambar kat atas.