My computer died on me just when the school holiday starts. Oh man! I suddenly became anti social. I had no car (tapi kereta dah dapat balik like four days ago!). No computer! I became a hermit!
I had so much to tell. Hmm ya ka ni? Well at least so many things happen. Just before the computer died on me, I was editing some walimah pictures. Buat slide show segala. Upon detecting disaster about to happen, I managed to save all pictures in an external hard disc. Legaaaa. What I ralat most was I couldn't produce the VCD for the BBQ makan-makan at the pengantin's house last week. Will probably blog about it. Insya Allah.
Then I went jalan-jalan to Zikreet, Qatar. Interesting landscape. I want to explore this area more. Will blog more with pictures.
Then I received a surprise sms from Elisa. She asked whether we were having plans for the weekend. It was a three days weekend, and I quickly rope in people for a dune bashing trip. So her five days stay was an answer to my hermitness. Will blog about this the soonest.
But with the places that we bashed to, my camera's memory card is full up to the nose. Tolooonnnngggggg!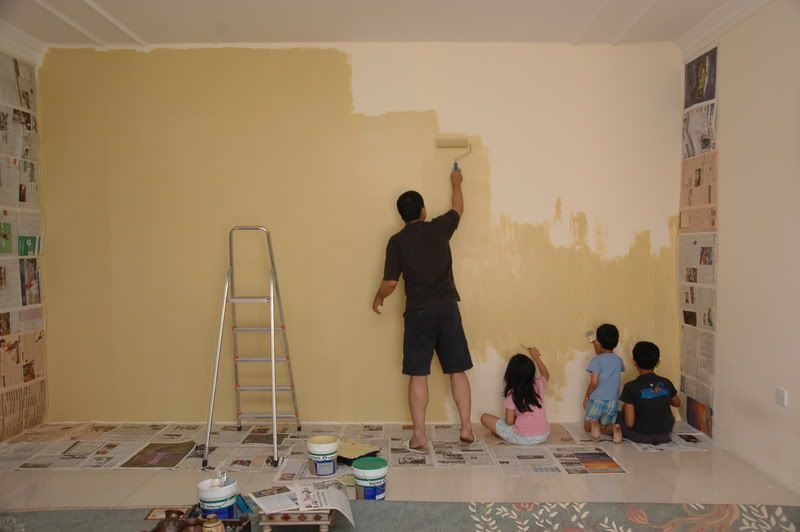 Then after Elisa left, we painted the majlis. I had this small project for the room. Will will will blog about it. I managed to rearranged some furniture as well. It doesn't make the room appear bigger or anything, but it gave a better sense of belonging for me.
The lack of computer has also made me more rajin around the house. I managed to iron all clothes in a short period of time.:D. I read books more. :D. But somehow I feel like spending and buying things more. Especially when I look around the house. Thank Goodness tak ada kereta. :D
So just a short one for now. Just to tell you I am still alive. And missing the internet loads. I want to mention the person who nursed my computer to life, bro silver. So many times he has help us when it comes to gadget. I owe him big time. BIG!
So what are you guys up to?