Do you know that Haziq can now feet into my shoes?
Not that it would be any use for him, unless he wants to wear heels. (Noooooooooooo!!)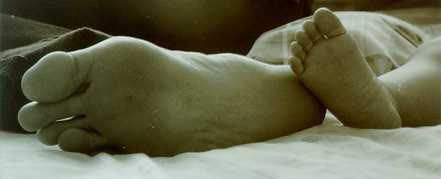 Haziq's little foot next to his Dad's
And soon, before you know it, he will be catching up with his dad.
Really, they grow up too quickly.