We were told by our compound guard that they had bouganvilla planted in all houses. But ours didn't have this colourful easy to maintain flowers. Instead we had bushy, half dried creeping jasmines. Of course, if this country is autumn with pleasant sun, creeping jasmine on the wall would be nice. Alas, the summer is cruel, it wilts the fragile leaves and flowers. So i pulled out all the jasmines and planted a few bouganvilla around the wall. Personally, I think, this is the easiest plant to grow in this country. Very little maintenance except watering, fertilsing and pruning. And yet, under the hot sun, it blossom to bright colour flowers. The climbing one has the most beautiful effect. It's climbing very slowly though. I planted it last November. It's quite a tall wall to climb.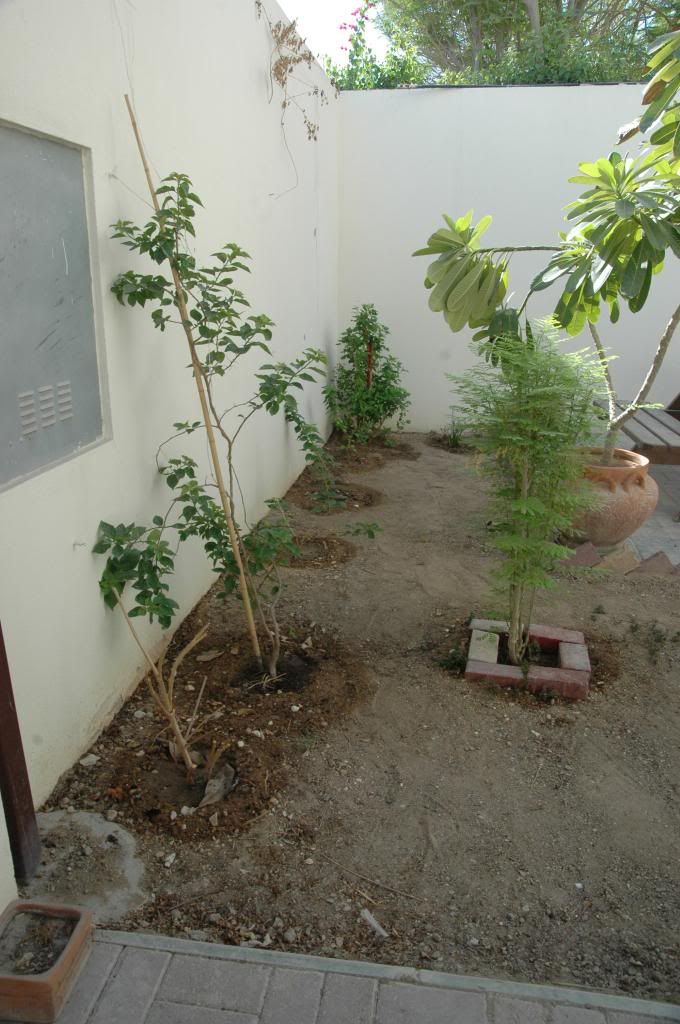 Look it's peeking out from the wall now, exclaiming, Freedom! Tee he he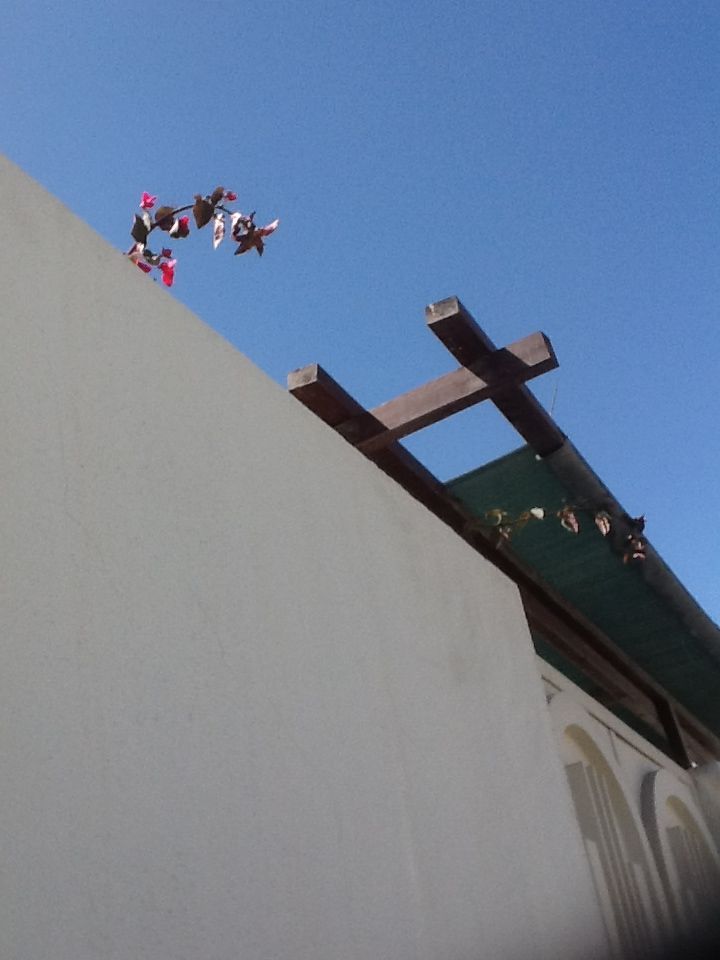 Only one for now though because this one had a headstart compared to the rest of the bouganvilla. In November it was already at half the wall. It takes about three months to climb the next half of the wall.
And these are my neighbours'. Masya Allah!
Subhanallah. It's really nice to have all the neighbours who love flowers as well. Alhamdulillah I get to enjoy the colours everyday.