I use to snicker at those ladies who wear gloves when they drive. Takut sangat hitam. Siap bersalut pakai baju the other way round tu takut lengan hitam. Pakai ajelah long sleeve tu betul-betul.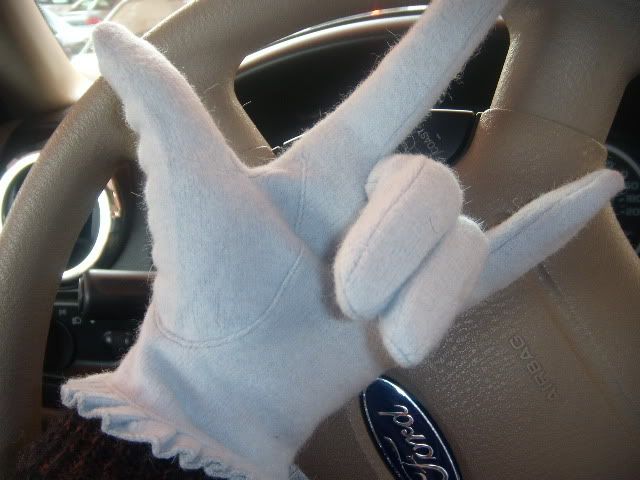 And now look at me.
OKlah oklah. Ketawa! Ketawa!
After driving here under the scorching sun in the mid day, when the sun is at its most cruel mode, in a country infamous for its heat, for two years, my hands has tanned. Pitch tanned! I suppose i don't mind it being tan so much, but it has also aged!
Old wrinkled up. Ugly lines. I smeared intensive hand lotion now. But I am taking further action to maintain at least a middle aged hand. i wear gloves when I drive.
And I also think I want to only wear slip on shoes next time. No more those sandal with wedgies in between my toes. Just so I can wear stockings, because my feet is also aging. Eii I hate stockings actually. Sungguh rimas. And don't suggest me those colourful socks which fits your toes as well. I am a goddess ok. I cannot go out with stilettos and those colourful stripy socks.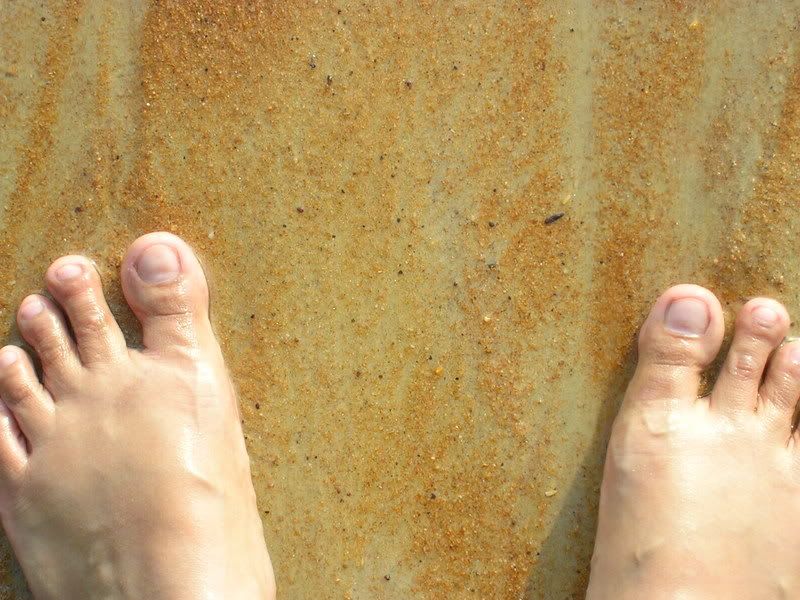 But this needs to be done. I can feel my feet burning up when I walk to pick the kids up. A good 15 minutes walk, and that is only for Haziq. Under hot hot sun ok.
If before I dare to take pictures of my feet on the beach. Now? It would look like two coal objects, wrinkled up.
Ketawa. Ketawa.
Tengoklah tangan dan kaki sapa cantik nanti.