The K@f@ classes that I have been helping to teach is closed for the long summer break. We will resume after Eid, Insya Allah. Bi Iznillah, if Allah gives me the qudrah and the knowledge I would like to continue teaching there.
I have enjoyed doing this bit of stint. Truly the students and the experience taught me alot. Praises all go to Allah.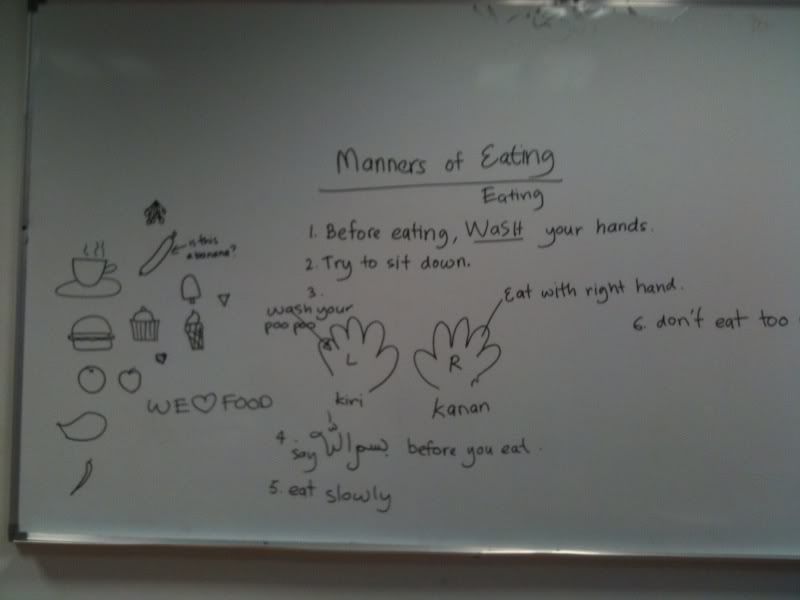 Left :My attempt to draw and write on the board,
Right : Some of the cute children. May they grow up to be righteous.
I learnt from the materials that i had to gather.
I learnt to teach the little knowledge I know and translated it for a 6 year old to comprehend.
I learnt from their reaction.
I learnt from their questions.
I learnt. I learnt. I learnt.
So far the most difficult question I heard was, "Aunty, my father still eat with his left hand. And I have told him what you said. How?" Or something to that effect.
How now brown cow?