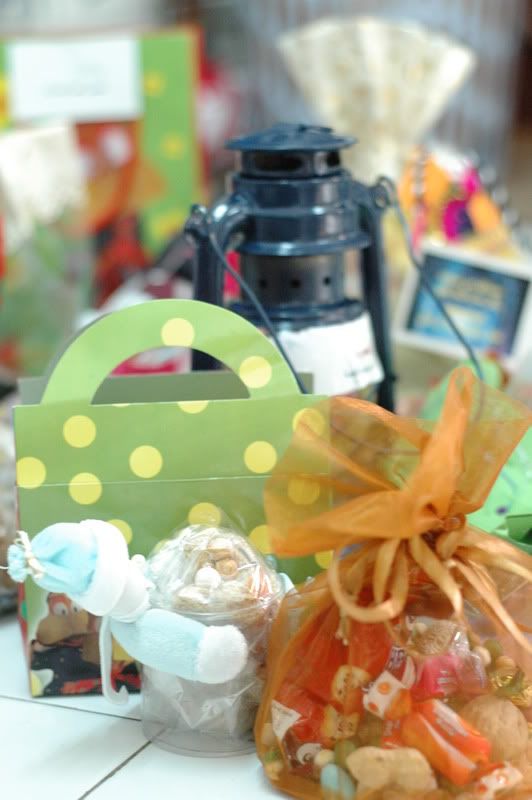 Garangao is a celebration that is traditionally held in the Gulf area on the 14th day of Ramadan. It has no religious connotations. This evening, children, clad in their traditional clothes, will come out of their homes and knock on every door in their neighbourhood, which will be ready to receive them with sweets and nuts. They collect the goodies in the special cotton bags, hanging loosely from their necks. Kids will be seen wandering around the streets until late into the night singing the special Garangao song.
I have seen some of the kids around my area with their mothers walking behind them. A real fancy sight because these little arab children are terribbly cute especially in their colourful traditional clothes.
And usually in school they would celebrate garangao as well. the school would encourage the children to wear the national costume. My kids pakai baju rayalah apa lagi. Begitulah setiap tahun. You really should see the arab kids' traditional attire. The girls particularly. The wear the brightest and fanciest clothes with gold adornment and trimmings and gold headgear. really festive feeling.
I explained to Jack's teacher that this is not a muslim thing. This is only an arab culture. We, the south east asian muslim counterparts, do not have garangao. Ohhhh what do you do then, she asked? Err nothing. It's the same thing like any other fasting night.
The school would also encourage parents to bring some goodies and chocolates to be distributed in school. And every year I would get the kids a small box of Quality Street chocolates to give away.
And what do we get in return? A biigg bag of mixed chocolate and nuts and goodies!! For each child! And this year we get three big bags of them!
Ohh I do dread this day because suddenly we get an overdose of those sweets that I really prefer the kids to refrain from. And I would quickly separate the nuts into a container. Good chocs (expensive) and bad chocs (cheap). Bubble gum falls under bad choc category. Put the good chocs in the fridge with a warning not to be eaten unless called otherwise and the bad choc in a bag to be put in lover's office and eaten by any of his guests.
So this has also become our annual affair. Our garangao is celebrated by carefully picking nuts, good chocs and bad chocs and also listening to the kids claiming which one is good and which one is not. The kids would also fight for the toys which haziq would usually lose.
That was quite a festival by itself.