Miss KL Sentral's real name is Linda.
I remembered one day walking with her to attend the company's AGM. In the hall we saw our friends and immediately walk over to them. At least if the AGM gets boring, we have each other to entertain ourselves with.
Those were the days I was still working. Those were also the days I was still wearing braces.
As we approached our friends, they exclaimed, Hah! here comes Rosalinda and Ugly Betty.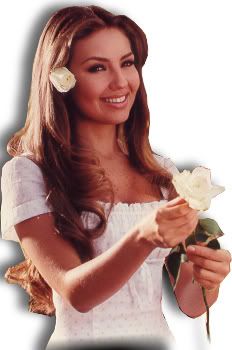 In case you don't know, both Rosalinda and Ugly betty are famous characters from must watch (?) telenovela on TV.
So we were Rosalinda and Ugly Betty. HAHAHHAHAHAHHAH! Memang kena betul!
As for Miss Kl Sentral, rest assured that she is way prettier than Rosalinda.
As for me...well err nevermind.