On our second night in Madinah, we managed to make an appointment with Sheikh Jib@ly. Praise to Allah to Sis Far's efforts. Sheikh Jib@ly is the author of the marriage set books (and many other books. The other one to look out for are the eeman series made easy <-- good for the kids. )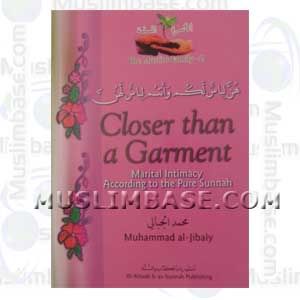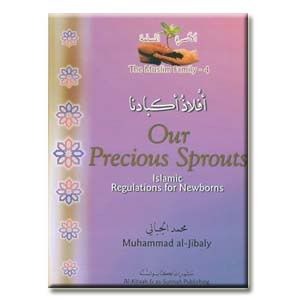 Aliya blogged about these books. If you are her reader, you can read her review.
Anyway, we went to his place. The guys get to talk to him, while the ladies proceeded into the house for a chat with his wife, Umm @bdullah.
Subhanallah! There was not a time wasted when we met her. After the brief introduction, she went straight into tazkirah and discussion. Half of which, unfortunately, I did not understand.:(
She was talking about uthol thalatha and usol sittah and throwing in a lot of names that I do not know. And I felt so lost. Oh dear! Oh dear! What is this? I was supposedly taking some notes of which are mostly blank.
However there was ONE time that I managed to relate a few hadith when she asked what happen to the shaytan when they hear the adzan. And that is because I have covered it with the children
HERE
. Pergh rasa lega sekejap.
Then she talked about us mothers and wives on how we must be very stingy with time. Hah! This topic easier to digest. And reminded us the reason we are created. Everyone knows this verse already I am sure Ad Dhariyat 51:56
I have only created jinns and men, that they worship Me.
And how we must try to make intention that we do in our daily lives become an ibadah so, bi iznillah, we can reap as many deed as we can. Fulfilling the reason we are created in the first place. Insya Allah, this is something we can try to do kan?
I do feel like talking about intention tapi hmm it will become too long. Becaue it was sometime this year I was thinking about it and suddenly I was bombarded with continuous lectures about this. Subhanallah! Suffice to say, we should try practising making various good intentions in our chores. For instance cooking, we can make intention so that my family will become healthy out of the food I cook and thus to worship Allah, so that our love in the family will become stronger, Allah will be please with me and many more you can think of. Even one good niat is a deed by itself.
The other thing about the meeting, Umm @bdullah said, please emal me the notes that you wrote when you go back. Well typed and all. So this won't be just another empty lecture. :O. And I looked at my scribbling. Ayoo..how to send it to her lah? But I did send it to her, even though it was an embarrassing one.
Anyway, the meeting with the Jibaly's was an awesome experience. It humbled me. And it open more doors for me now which I am slowly trying to open. A very small door though. :(
Haziq apparently enjoyed himself talking to the Sheikh. Coming out with wild ideas about tawaf around the kaabah. The sheikh is a doctorate in physics by the way, so they were talking about designing things of this and that. Even though I didn't get to observe Haziq, but I can imagine his over enthusiast ideas.
Praise to Allah for this experience. It left me dazed for days. Subhanallah! I can see how serious people are in their religion and how much importance they put on strong aqeedah and daawah.
I am just, just, just..I don't know how to say it. I feel that I really need to run now.