I didn't have trouble sleeping when we first reached Makkah. But I didn't pay much attention to it.
Until some of my housemates claimed that they couldn't sleep well. Perhaps it's a new place. Less comfortable bed.
My room sharing with 9 others.
The view in the morning outside my window. We stayed at Jabl Noor. Very near to Gua Hiraq.
To this I exclaimed, "Alhamdulillah! I have no problem sleeping at all. Letak je kepala terus tidur."
And qadr Allah, that very night I couldn't sleep a wink. I tossed and turned and still could not sleep. After sometime I remembered what i said during the day. I actually thought to myself, was there a hint of kerekness (takabur) in my words? Was saying Alhamdulillah not sufficient? Did I say Alhamduilillah because it is just logical to say it in the sentence? Was I really thankful that I could sleep? Because, man, sleep is definitely a nikmah especially at that time.
A closer self inspection, perhaps I did have a hint of kerekness when I said I could sleep. Perhaps I was saying, ahh miskeenahnya, tempat lain sikit aje tak boleh tidur. Aku ok aje. Allah knows best what is in my heart.
Having said that, I sometime wonder about me writing in this blog.
Whether it's ok or not.
Hmm
I asked forgiveness from Allah. I ask Him to allow me to sleep..
And that night was sufficient for me to be more aware of this nikmah of sleeping. I was worried of course because if I find it hard to sleep when the bed is comfortable, what about when I am in Mudzalifah, on hard ground, in a sleeping bag, and in a group of people. What about Mina where I will be sharing with more than a hundred people, pelbagai bangsa dan pelbagai ragam? And if Allah chose to make me not able to sleep for the rest of the journey, it will affect my ibadah. The whole purpose of me being there.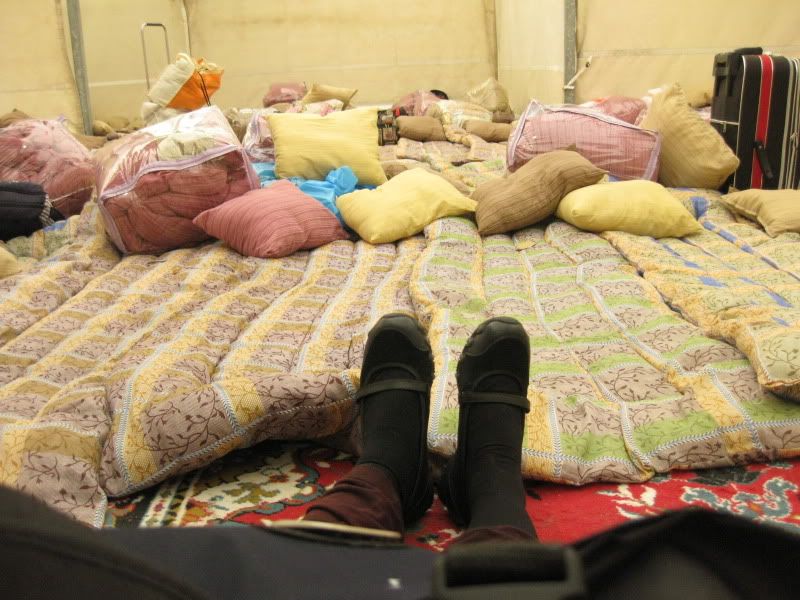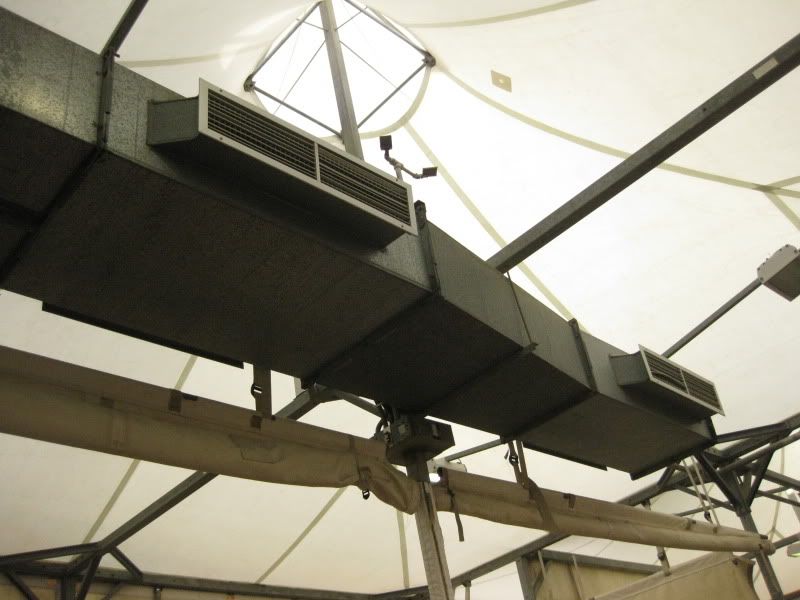 The tilam lenyek in my mina tent. Took the picture when I was alone in the tent.
And the huge aircondition in the tent.
In my first class accommodation in Mudzalifah. I am probably sending out or reading sms from the phone
And what does worry make one to become? Reliance on Allah.
The night when I slept at Mudzalifah (particularly), I asked Allah to make it easy for me. I asked Allah to allow me to sleep. To seal my ears like He sealed the ears of the youth in the cave.
Praises go to Allah, Allah allows me to sleep on all occasions. Waking up sometimes in the night, but woke up feeling that I had sufficient rest. Syukur my Lord for the nikmah.
I am taking a break from my classes and such for perhaps a week. I am coughing. Lover had a day mc. The children are taking turns having fever. But Alhamdulillah I can have this time introspecting myself. My journey. My actions.
A lot of work still.