One dusty morning a dainty lady woke up to another routine day. She shouted at her kids to get up early and hit the shower, lest the water become too hot and will scald their skin. She is that caring.
She hang the clothes, made breakfast (garlic bread with cheese). Then she pestered her first son to get ready for school.
She roared the engine and flicked the aircond switch and slowly and carefully as she usually is, preseed the accelerator pedal to reverse her car. But the car seemed to not want to move.
She knows she is dainty but she cannot be that weak. She knew something was wrong. Glanced at the panel. There you go an LED icon that refuse to go away. It says FLAT TYRE. Qadr Allah.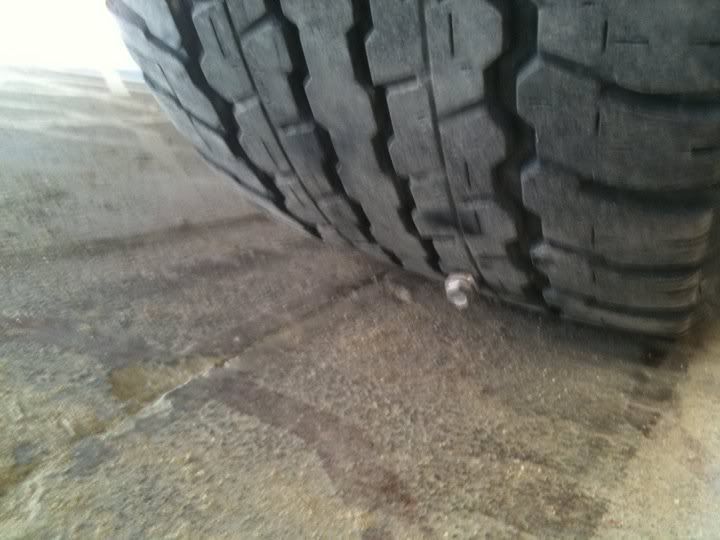 Got off the car and confirmed herself.
What to do! What to do!
Eldest son is late to school. Called the teacher. And called her lover and complained and pretended to about to cry.
But lover, the knight and shining hero, refused to come and save her, but told her to take the pump and pump the tyre herself then go find a mechanic and have it fixed.
(Of course I am not going to pump the tyre myself? And what? Risk my fingers becoming dirty? I have Haziq to do it for me. And later we send it to the professional to patch the tyre up.)

The dainty lady sweltered under the heat and cannot wait to pout when lover comes back home from his day of hunting.