OK back to Oman, if you have not puke already.
Still in Nizwa. Very near to Nizwa is the beautiful and traditional Al Hamra. If I were to have the luxury of time and money (more of money actually), I would stay for a week. The surrounding area of Nizwa, which is called the Dakhiliya region is simply amazing. Did I say beautiful? Did I mention beautiful? Beautiful?
You see I am running out of good words to describe them. They are just beyond.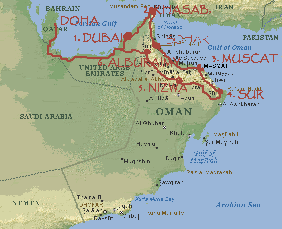 In AlHamra is the traditional village Misfah AlAbreyeen. The village seems like it is hewn out of the rock. Clinging to the cliffs. At the steep mountain are houses, plantations, pools and water channel. Entering the village is like a maze of pathways where I suddenly find myself in front of someone's house.
I certainly am amaze at the ingenuity of their engineering excellence. There at the steep of the dry mountain, in the old days they created falaj (water channel) and terraced plantation for them to sustain themselves. I was at the edge of the mountain, and was simply at awe. Mouth open all the time. Sweet water channels flow through the steep slopes before reaching the village.
People still live there even though I suspect less than before. I wonder if they felt us being intrusive. Perhaps.
Hmm I would.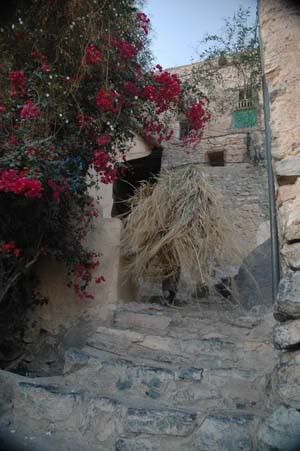 A woman carrying dried long grass or something,
You cannot really see the steepness of the hillside in the photo.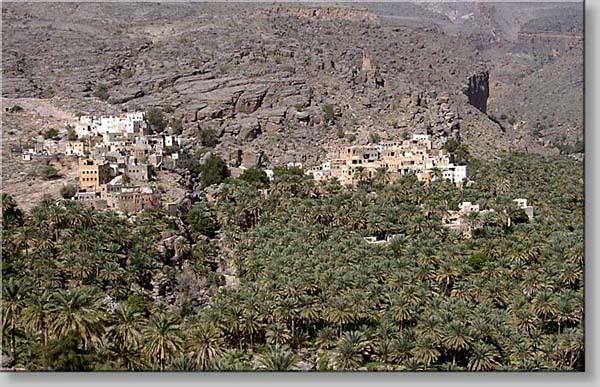 Some more pictures
HERE
.