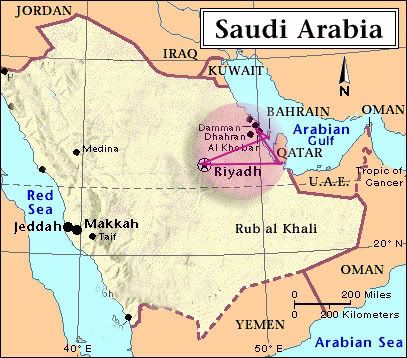 I like putting maps whenever I want to show a place I am going, so that you can gauge where the place is.
I live in Qtar. Can you see it on the map? Qtar is a part of GCC. Not all middle east countries are in GCCs. The six members of GCC are Bahrain, Kuwait, Qtar, Oman, Saudi Arabia, and the United Arab Emirates (UAE. Just so you know.
Tomorrow, after EID prayers, and also after makan-makan raya at Shidah's place. Oh btw, for those of you who knew Shidah (a retired blogger), she is here visiting her hubby. So I will be cooking some festive food, nasi himpit instant(yang shidah bawak), rendang, peanut sauce and the lot and bring it over to Shidah's place.
Oh back to the story, after EID prayers at the embassy, we shall be leaving to Elisa's place in Al Khobar. Some spell it as Al Khubar. If you have been reading
Elisa
, you can see she is busy preparing her abode. Malunya aku. She is the truest of goddess to the bone. Just look at her cushion covers! Pengsan!
I have been planning to go to AlKhobar for sometime now, but somehow the bureaucracies to get into Saudi has stopped us. But we have settled everything. First we have obtained the bahrain Visa. for a transit visa to saudi, we need to have the country's visa that we intent to go first. When we went to Oman, we got the Oman visa first before the saudi transit visa. Unlike the Bahrain's visa which is ready within one day, Saudi transit visa took eight days. My lover has done the exit permit.Legaaa. All ready to go now.
So tomorrow, I shall be driving to Al Khobar. And I will be testing my new toy while I am at that. Thank you lover.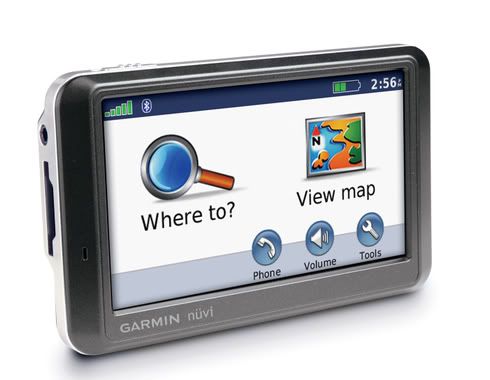 Elisa has in advanced made itineraries for my visit. Bless her. We shall go to Bahrain for two days. Bahrain, as you can see on the map, is a small island north of Qtar. They are planning a bridge to link B@hrain and Qtar. I wrote it
here
. And that will indeed shorten the time to go to Al Khobar even. My toy suggests that it will take me approximately 4 hours to drive to Kh0bar (not including immigration hassle). If the bridge is up, it will take me half an hour to reach B@hrain and another half an hour to reach Khobar (not including immigration).
And then we will travel down to Riyadh. Riyadh, as you know is the capital of Saudi. We will crash Elisa's friend's place. Malu jugak ni sebenarnya. Hope my children will behave. And they have made plans to visit a very interesting place there. I am actually worried about the camera. I don't know how friendly the Riy@dh authorities are with cameras.
My kids are happy that they will be seeing Elisa's children again. I certainly hope they won't wreck Elisa's place. I am bringing loads of chilly sauce and oyster sauce for Elisa to hopefully last her until next summer. I am bringing some othe stuff which can't be said yet. Surprise.
So I would be offline for about a week, and Insya Allah will be telling stories by next week.
I know I am going to have fun.
I just hope I won't put on too much weight knowing all these goddesses in Saudi.