After three years staying in a gulf country, I think I can read some tell tale signs and forecast the change of season. I blogged sometime in November 2006 that one of tell tale signs that winter is coming is the morning fog. Read it
HERE
. And then of courselah the drop of temperature gradually. And the nice breeze and the calmer sun and flowers blooming everywhere. Read it
HERE
.
Likewise, when winter is ending, you will also be greeted with the morning fog. And temperature increase (huhuhu). Warmer breeze. And probably browning plants.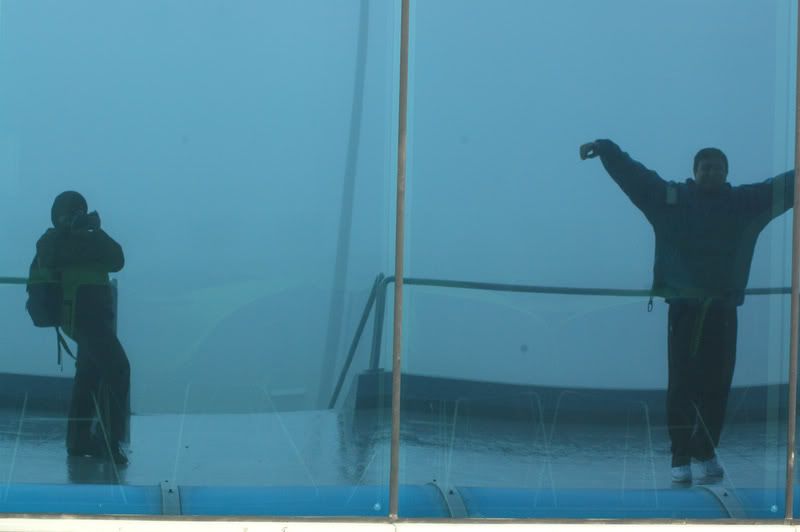 I went to the Aspire last Friday morning, which is by the way what we, the whole family, are doing every Friday morning since the winter started. It's really nice there in the morning. We try to uhuk uhuk jog, uhuk uhuk brisk walk or just walk or even taking a picture of my man doing the karate kid stunt. The Aspire has great jogging tracks and they make it slightly hilly so even if you don't run, at least you need effort to walk. The kids really need this. And I don't really like sedentary lifestyle that we have to live due to our current living environment. So haziq and jack ride their bikes and Sya rollerblades (early birthday present. better buy now when it's cold). Lover grumbles alot because he cannot continue his sleep. Then when I told him, I will go even if he is not coming (because the kids really do wake up early for this), terpaksalah gak dia ikut. Tee he he. Gertak acah aje tu.
Anyway last Friday we were greeted with a very dense fog. The kids were quiet on the way because it was kind of scary. There are always accidents on the road during this fog. Piled-up kind of accidents.
And when we got there it was kinda ghostly, but very nice.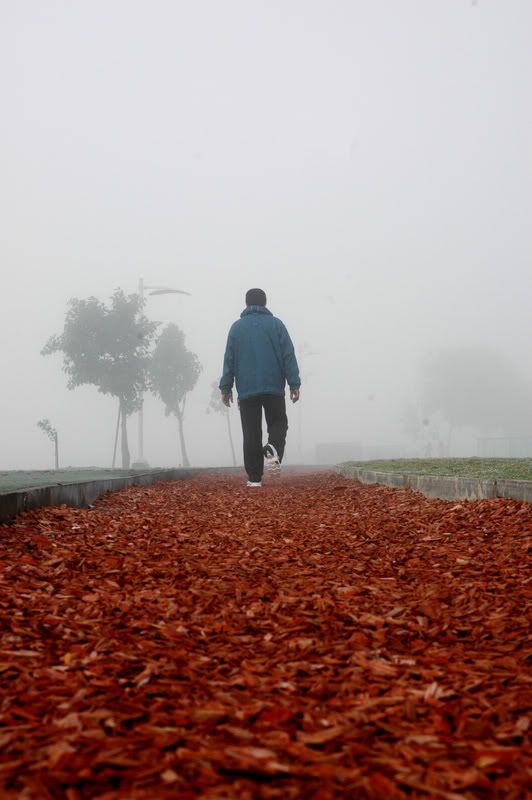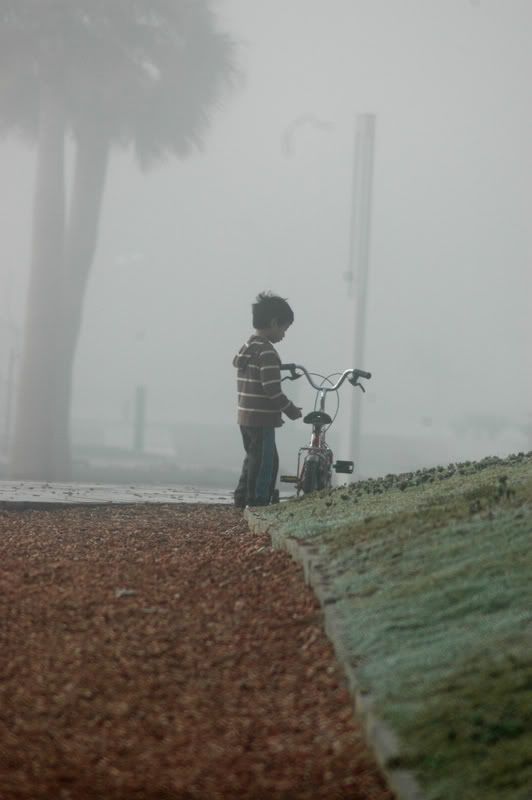 Tapi winter dah nak habis. Huhuhu. temperature now is about 32C tengahari and pagi about 15C.