I just got back. Today's final trip back home must have been the longest journey in one take. We took about 12 hours driving from Abu Dhabi-Al Ayn-Abu Dhabi-Qatar. Why the round round you ask? Don't ask. Suffice that the navigator is feeling adventurous.
Oman had been everything I wanted from a trip. It has all the essential ingredients. Beautiful ever changing landscape, great people, mix of traditional and not too ultra modern life, bits of histories, pre historic life, ancient civilisation. In short everything.
Oman, home to rugged mountains, fort and fortress and castles, vast desert and amazing oasis. I just wish I could do more because there was so much to see. But alas time and money are against us. We enjoyed every moment of it though.
I am tired to write lots. Bags to pack. House to straighten up, clothes to wash and to get back the normal life. Been living out of the luggage for too long now. Am glad that we are safely home.
However, allow me to share with you a photo of our journey.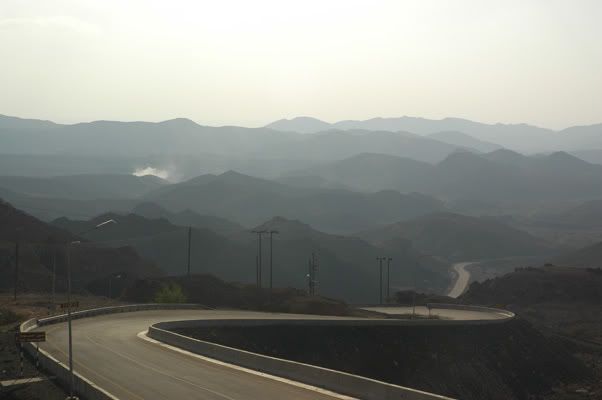 A view of Al Hamra, Oman.