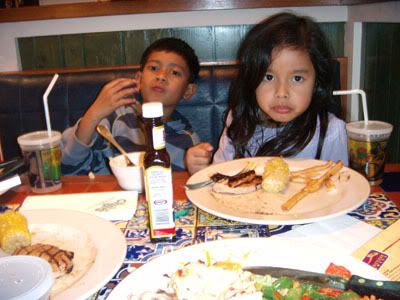 We decided we need to pamper ourselves once in a while, regardless of the current situation. And what more when there was a reason to celebrate it for.
Haziq is moving another juz in his Quran Reading.
Batrisyia is now in Iqra'2.
JackJack can now control his pees and poos when we take off his pampers. No more spills.
Trust me I didn't lie. They were the reason we celebrate. We were celebrating us. We were celebrating the future pendekar and srikandi of Malaysia. The future generation.
I am female. I am a blogger. I am unemployed.
And I am shaping my nation with love while at that. May they don't become hypocrites.
Read Tengku Adnan's remark on female bloggers
HERE
.