If you have been stalking me since my modblog days, you would have known that I love gardening. Even though I have never had a big garden myself, just a patch of tiny land to plant some taiwan grass on, I really do enjoy them. I couldn't retrieve my old posts on gardening, I only have
THIS
.
But since coming over here, with a house of cement lawn and such cruel sun, I don't know... nothing seem to work. It doesn't help that sometimes when I go away, I would leave the plant for weeks. Most of my potted plants died on me. Even bunga tahi ayam. How bad can you get? If your bunga tahi ayam dies on you, the only sign you are geting is you are doomed.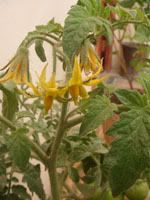 However the other day, I saw some sign of hope. Apparently before it dies (the last one to die actually), it spread some seeds in the same pot. So I said ok I shall salvage this. I watered them. And so it grows.
And then it flowers. But it's not bunga tahi ayam. Infact I think it is some wild flowers. You know like weeds. Hmmpphh.
I am a beggar. So no choosing for me. I watered them anyway. Better something than nothing. Then came one fateful day, there was a ball like thing coming out somewhere near rhe flower. Upon close inspection, it is almost, nearly, could it be...a tomato?
TOMATO? Whoah! Where did that come from?
Well it is spring now eh?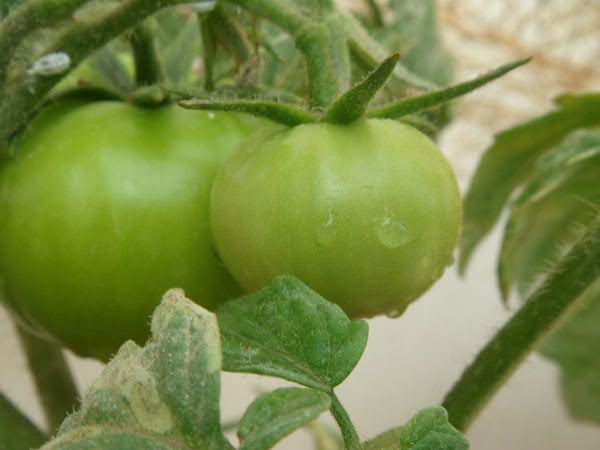 I went to get some fertilizers yesterday.