If you keep having to drive on different side of the road beause you are in a different countries with different set of driving rules. Just remember, when you drive, the driver side must always be in the middle of the road. (Think two way road, one lane each side).
If you stick to this basic rule, Insya Allah, you won't accidentally get in the wrong lane. Especially when you make a turn on a quiet road with no other car in front to guide you. Then you don't have to wonder why the heck is the incoming car driving towards you.
P/S : In the middle east, we drive on the right side (meaning driver seat is on the left) of the road here whilst drivers in Malaysia and UK and Australia (?) drive on the left side (driver seat is on the right).
OK hopefully this can illustrate my point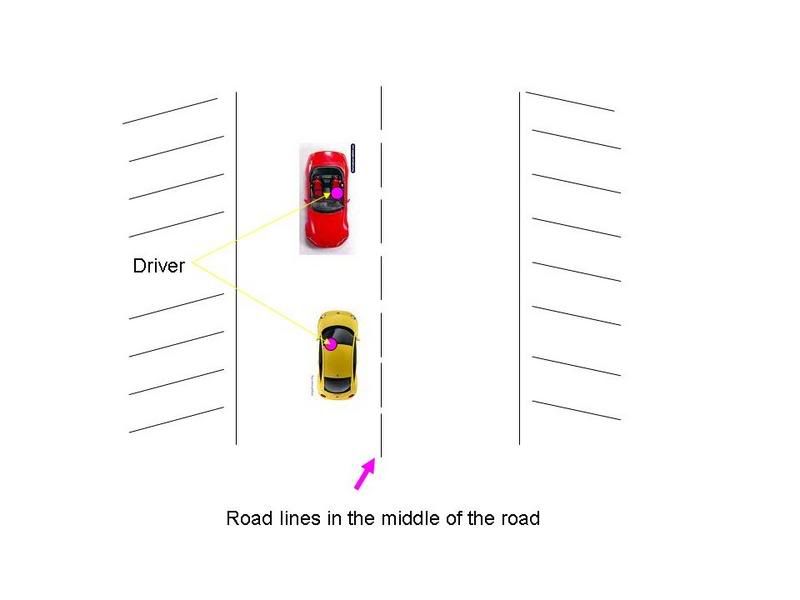 The two cars in the picture badly drawn above have driver seat on the left. If you can't tell already, the two cars are driving towards each other. The pink dot is the driver. The red car is the one driven on the correct side of the road. Whereas the yellow car, obviously driven by someone who is confused, probably just came back from vacation, is driven on the wrong side.
To be sure you are always on the correct side, the driver side must be in the middle of the road i.e. next to the road lines. That's what I mean by the middle of the road. I hope.
Eye on Malaysia : Sekadar Gambar Hiasan