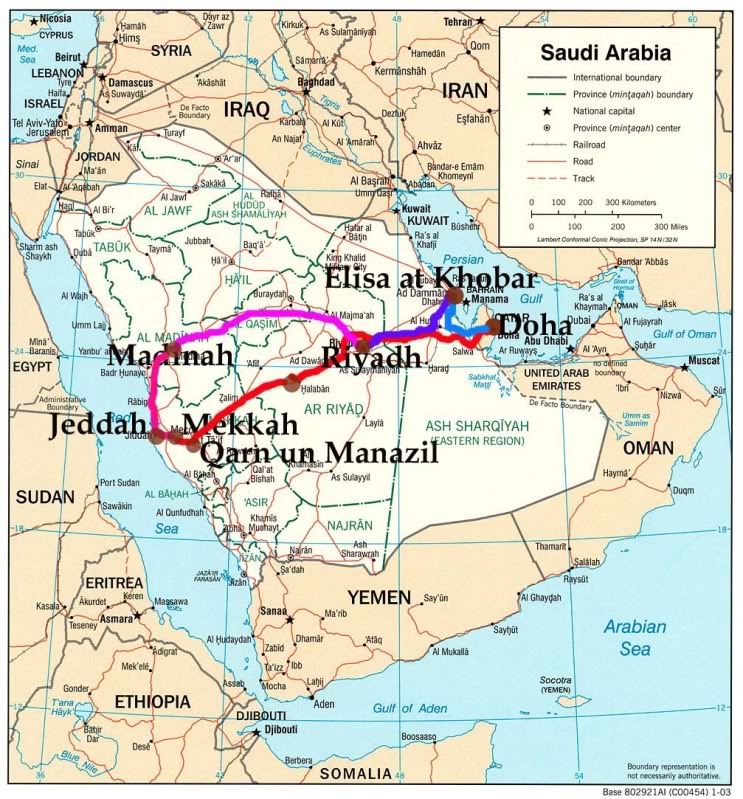 The journey from Doha to Makkah alone is about 1,500km. In normal circumstances, I'd probably prefer to stop and have a good night rest at every 500km journey. However, this trip does not fall under normal circumstances. Plus the only nice city to stop is Riyadh. Not to mention, we'd prefer to reach Makkah the earliest and reap the benefits while the leave off work last.
We didn't really set a rigid target to stop. We are hoping to brave it as much as the eye can take. Initial planning is to stop sometime after Riyadh. Alas the long stop at the border and the sleepy eyes overtook the men, thus we stopped sometime after Hofuf, which is the intersection between the red line and the purple line in the map.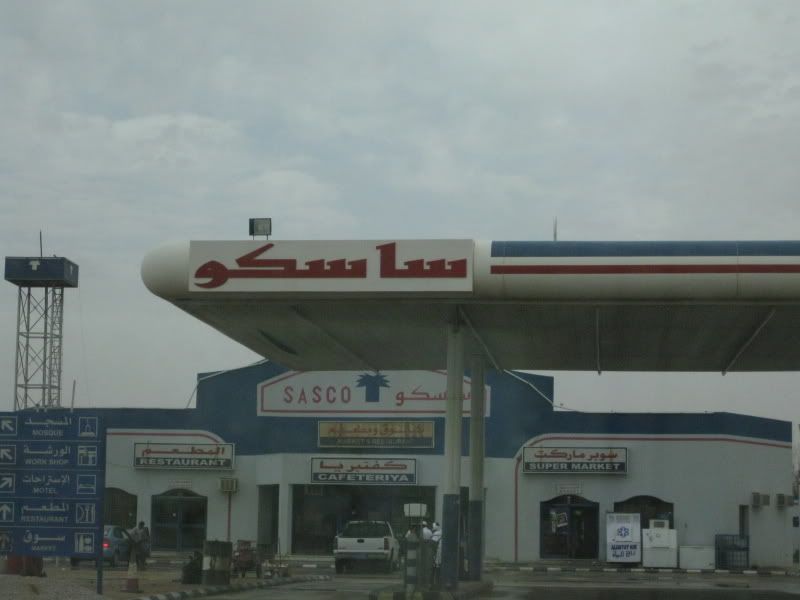 Just to share with you, there are many motels along the route to Makkah and Madinah. Some of them are under the government wings and some are private business. They would have motels which provide seriously basic amenities, mini market, petrol station, public toilets and mosques.
The motel that we stayed in was ok lah. They charged it for SR90 per night. It has three beds and an attached toilet.
There was another one that we went was errr not ok at all. The bedsheets look soiled, the toilet was not that dirty but would definitely not pass the normal standard in your household. I didn't sleep in this one. We only found it by accident.
You see in Saudi, women don't just walk in the restaurant and sit at any table she likes. Restaurants and eating areas are for men by default. You need to ask for the family section. And most of the time, the restaurants at these areas do not have family section. So they'd offer us one of the rooms in their motel as a place to eat. Charged at SR10-15 per hour.
My tip is
1. If you think you would not be happy with the condition of the mattress/ bed sheet, bring your own blankie or I'd prefer sleeping bag. I would not suggest pillows though for I personally need the space in the car. Remember you'd also want to buy stuff later on. Like zam zam, books and probably souvenirs. I used towels as pillow. Do bring your own shower gel/ soap. Plus shouldn't you bring this anyway so you could shower at the meeqat later?
2. Or do check out better hotels along the route and set it as your target. So perhaps you can set the time to leave home so it would suit your arrival time at the hotel. Take note that idle time at the border can vary from half an hour to whatever.
3. Just stop the car at the roadside and sleep in the car. If you need to use the toilet, the motel areas usually have public toilet which are reasonably clean. They told me it is much cleaner now than before. I don't have much complaints though, even though as usual I prefer to wait until I reach the destination or until I am one second to burst, whichever comes earlier.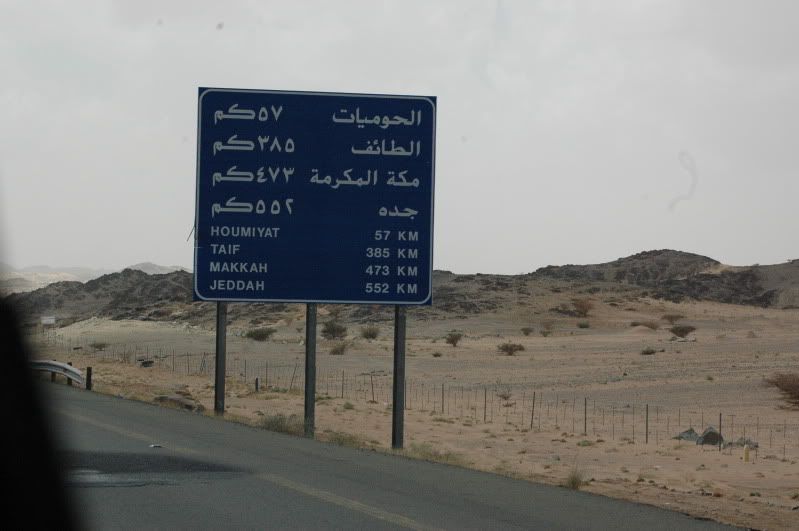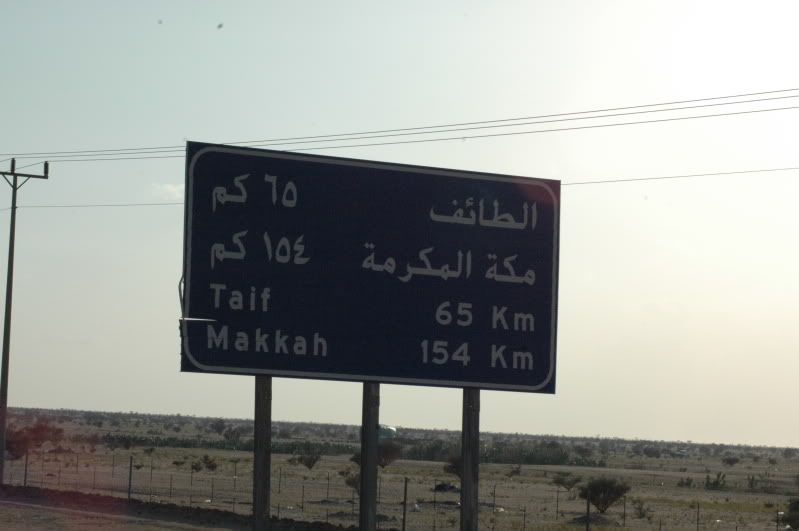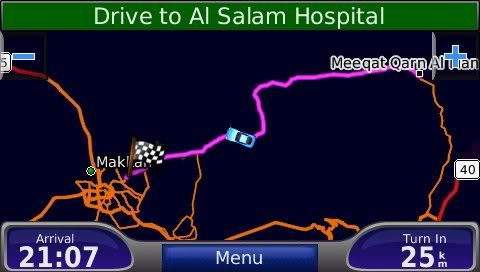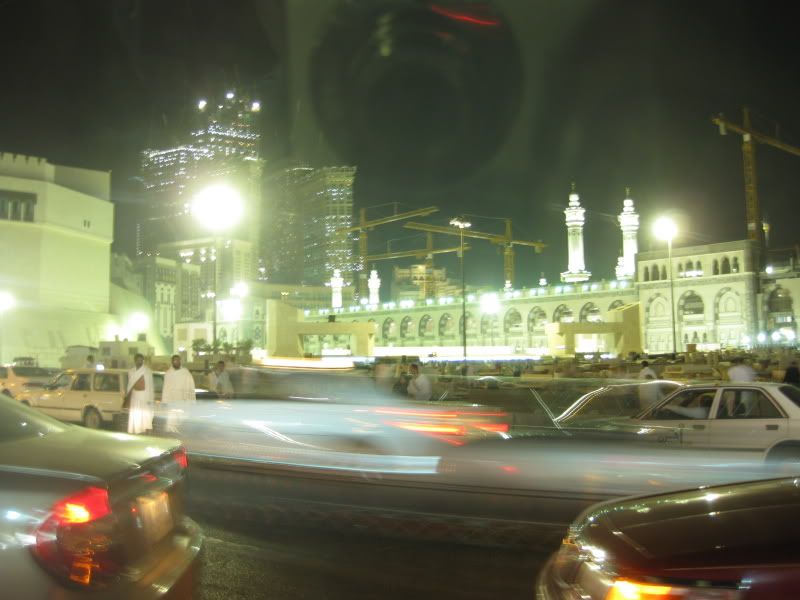 In total the mileage clocked in at about 5000km. This would include going rendezvous in Jeddah and Riyadh, traveling to Madinah the riyadh and to Al Khobar. then only back to Qatar.
You know after traveling for 1500km one way, we now can say 400km is dah dekat daaahh.