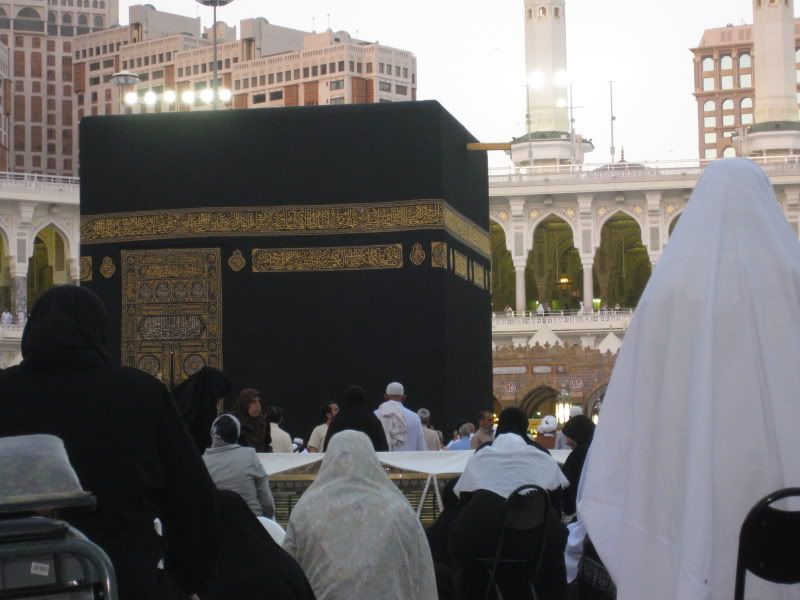 I usually like to split up with Mrs Fath. Especially after subuh. I would go down nearer to Kaabah and park myself at the ladies' section there.
I would sit there in the open air, waiting for the sun to rise, enjoying the cool breeze and watching the little sparrows flying in the air.
There is something about praying in the open air for me. Or perhaps because I have always liked outdoor. Being in the open makes me reflect and contemplate more.
Over here,in Qtar, it is nothing strange to see people stopping their car to pray by the roadside when the adzan calls in. You would wonder that there are masjids nearly everywhere but many rather pray wherever they are. There and then. Indeed the whole earth is our masjid.
I am tremendously moved by this act. I can see how people instill the importance of praying as early as they can. I am ashamed of myself.
In the open, you can really appreciate the wide world in front of you. The world is so vast and you are minuscule. And in the wide open space, there you are putting your forehead on the ground for the sake of The Creator. There is something about prostrating and glorifying Allah out there in the nature.
You look up, there is the sky. You look front there is the world in its full spread. In the noon, the heat hits you. In the night, the darkness envelops you. Subhanallah! There is no other might or power except with Allah!
It makes me reflect this ayah Suratul Shams 91:1-6
By the sun and its brightness; (1)
By the moon as it follows it (the sun); (2)
By the day as it shows up (the sun's) brightness; (3)
By the night as it conceals it (the sun); (4)
By the heaven and Him Who built it; (5)
By the earth and Him Who spread it, (6)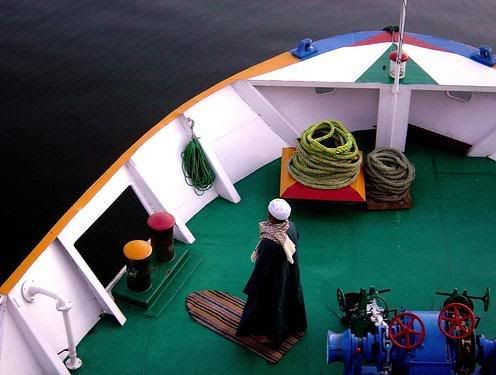 Only the most top is my picture. :P
And I miss that. Waiting for the sun to rise sitting in front of Kaabah.