It rained when we passed Riyadh on the way to Makkah. It was wonderful. Subhanallah! The rain cooled us down and made the journey more pleasant and not to mention less drowsy. :P
After we passed the raining zone, we entered the blue sunny sky zone with big spreading clouds. The clouds were so low that i felt I can almost touch it. I felt like sticking my hands out and run my fingers through the puff.
The low spread of cloud cast a big shadow on the ground. And many a time, we drove under the shades of this shadow.
I truly felt blessed.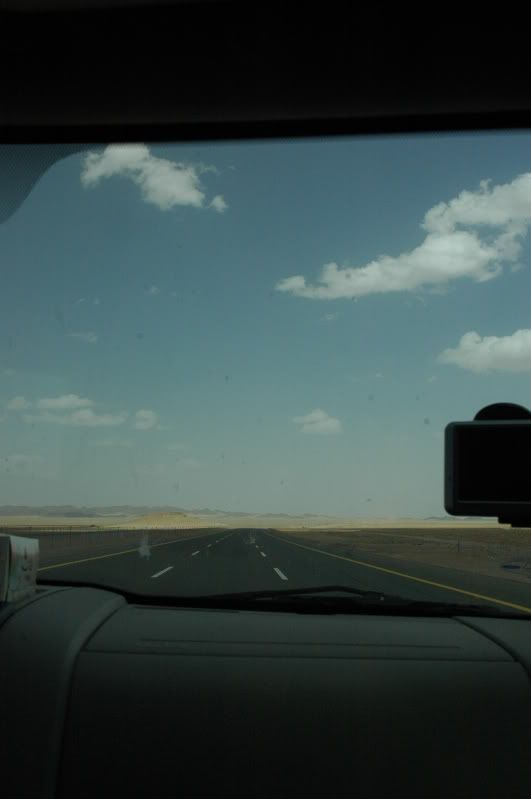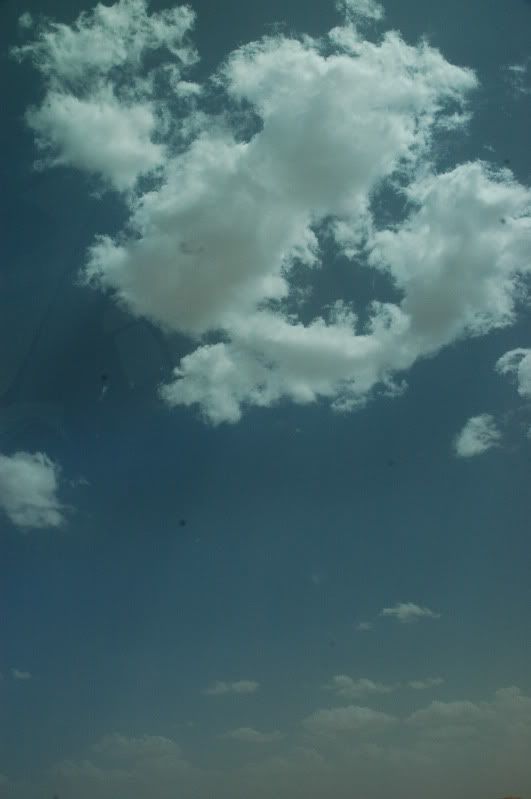 The top picture shows that we can see the shade further up the road. And the bottom one is we driving under it. The cloud are just sample pictures. Not necessarily the exact cloud that was shading us. Sekadar gambar hiasan bak kata lain. :P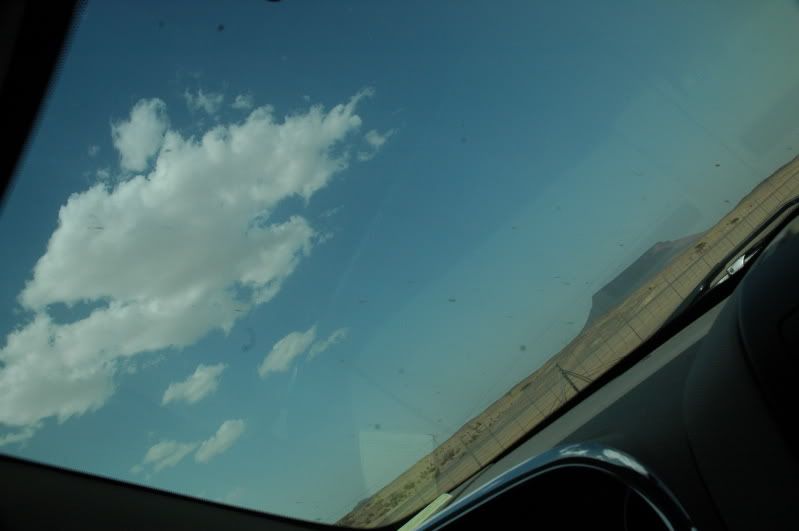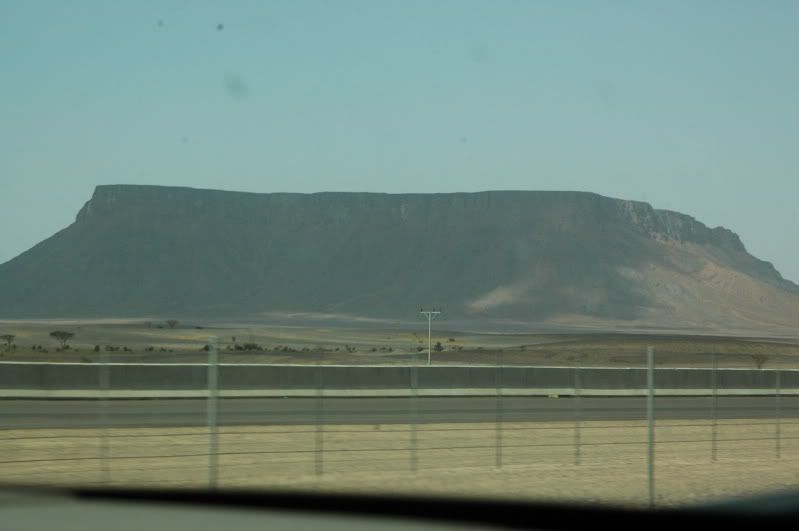 I am not sure where or when were the above pictures taken. I think it was on our way back, perhaps on the way to Riyadh. Nevertheless, the picture above shows the clouds creating a cooling shadow blanketing the mountain.
Subhanallah!
However this blue sky shading cloud bliss didn't last forever. About maybe 300km to Makkah (dah dekat sangat dah tu), we left the blue sky with cloud zone and entered the sandstorm zone.
Sand was running on the road and we were literally driving on sand.
But just for the sake of the post title, we shall only focus on the feeling blessed part hokey? tee he he
Now my soalan cepumas, who was the guy who identified the tell tale sign of prophethood on Prophet Muhammad s.a.w. when he was still a young man/ boy following the trading caravan with his uncle to Sham? One of the signs of prophethood was the cloud shading the Messenger s.a.w..