Even now, being this amateur domestic Goddess that I am. I still need to get used to the utensils available to me. Many times there are also periods of getting used to. Trial and error. Particularly when trying something new.
I thought now that coming over here equipped with a house with oven, I could learn up all those cakes that I can't pronounce. Stuffs with ingredients that sounds like microphone or something. Exotic baked dishes that would make me look like Stepford wives.
In my temporary house, yes. The beautiful expensive temporary house.
But this house, they gave me this oven. It doesn't have a mark for the temperature. It's either you turn it on or off or somewhere in the middle. And if you are into baking, most recipes will tell you to mark the gas at certain temperature (ranging 170-190C).
So I thought I should try something that I am good already. So I can set a benchmark for future adventures.
Here it is....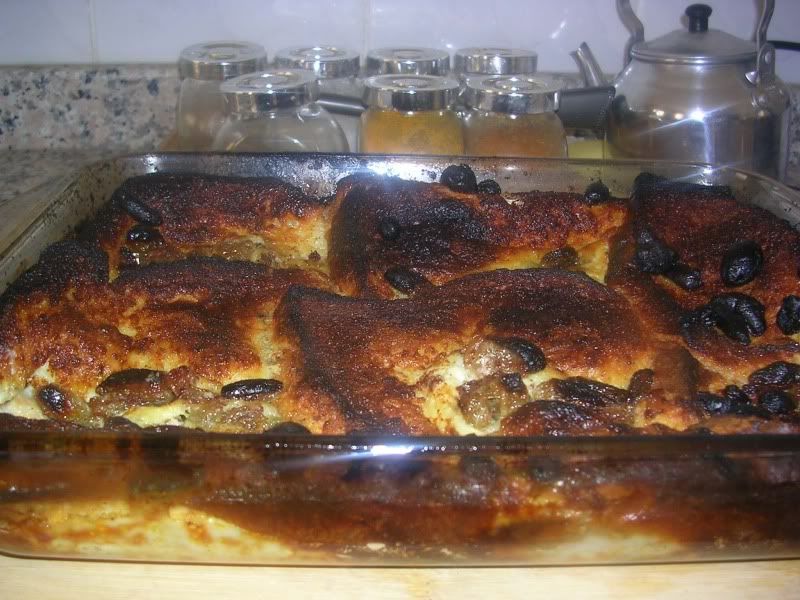 the burnt bread pudding!
But actually I took it out before it got worst. The inside are still good though. And Sya loved the burnt crust.
So you see, you see it's going to be hard for me to learn new things (when it comes to oven). I wouldn't know whether I was wrong or it was the oven's fault.
On hindsight, if anything doesn't turn out right I can always blame it on the oven.
Anything at all.
Norman Hakim and Abby split?
The increasing fuel price?
Global warming?
Bakal guru tak kenal Menteri Pendidikan? (salah siapa? salahkan oven)